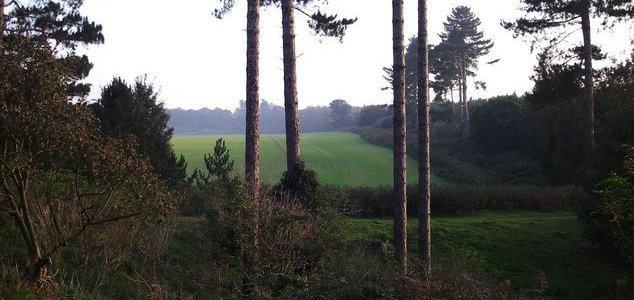 What landed in Rendlesham Forest in December 1980 ?

Image Credit: CC BY-SA 2.0 Simon Leatherdale
The eight-part series, which will star Laurence Fishburne, will re-enact the events of the famous UFO incident.
The veteran actor, who played the role of Morpheus in 'The Matrix' movie trilogy, will play the lead role of a retired American airman who was stationed at RAF Woodbridge during the Cold War.
Series director Joe Ahearne was particularly intrigued when he heard the Rendlesham UFO story.
"When Eleventh Hour Films drew my attention to this extraordinary piece of British and American history it pressed all my buttons, and I think it will do the same for a wide audience," he said.
Even to this day, the events that inspired the show continue to remain a topic of heated debate.
The strangeness began on December 26th, 1980 when US servicemen stationed at RAF Woodbridge witnessed an unknown object descending in to the woods. Upon investigating they encountered a glowing metallic object which seemed to move through the trees as they approached. When they returned the next day they found three triangular impressions in the ground at the same spot.
On December 28th the object appeared a second time, prompting deputy base commander Lt Col Charles Halt and a group of servicemen to venture out in to the woods to investigate.
What they saw that night was well documented thanks to Halt's micro-cassette voice recording - a bizarre light show that was witnessed by the men for several minutes before disappearing.
While there has been a great deal of controversy and skepticism surrounding the incident, no definitive explanation for what happened has ever been found.
Whether that will change once the new show airs however remains to be seen.
Source: BBC News | Comments (84)
Similar stories based on this topic:
Tags: Rendlesham, UFO