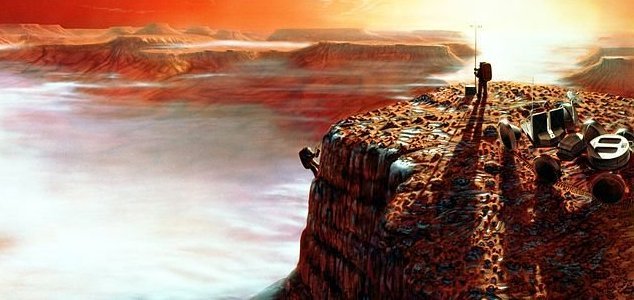 Would you go to Mars even if the chances of returning were slim ?

Image Credit: NASA / Pat Rawlings
SpaceX CEO Elon Musk has stated that there is a '70 percent chance' that he will personally fly to Mars.
The 47-year-old entrepreneur remains adamant that, despite a 'high risk of death', he wouldn't hesitate if the opportunity for him to personally travel to Mars presented itself.
"Your probability of dying on Mars is much higher than earth," he told Axios' Mike Allen during a recent interview on HBO. "It's gonna be hard. There's a good chance of death."
"You might land successfully, and once you land successfully, you'll be working non-stop to build the base. So, you know, not much time for leisure. And even after doing all this, it's a very harsh environment. So... there's a good chance you die there."
Musk likened the prospect of traveling to Mars to that of climbing up Mt. Everest or to explorer Ernest Shackleton's ill-fated expedition across the Antarctic.
"There's lots of people who climb mountains," he said. "People die on Mount Everest all the time."
"They like doing it for the challenge."
Musk also remains optimistic about his company's timetable for sending humans to Mars, predicting that tickets to the Red Planet could become available for around $200,000 within as little as 7 years.
Whether he will be one of the first people to actually go there however remains to be seen.
Source: Business Insider | Comments (7)
Similar stories based on this topic:
Tags: Elon Musk, Mars