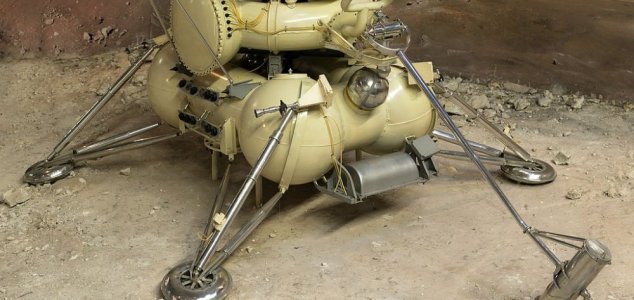 Luna 16 landed on the Moon in September 1970.

Image Credit: CC BY-SA 3.0 Bembmv
The rocks, which were collected by the Soviet Luna 16 mission in 1970, have doubled in value since 1993.
The only known privately owned Moon samples in existence, the rocks were given to Nina Ivanovna Koroleva upon the death of her husband - Sergei Pavlovich Korolev - in honor of his work as director of the Soviet space program.
His efforts were instrumental in making the retrieval mission possible, however he died a few years before Luna 16 launched.
The rocks were later sold to a Soviet space mission collector for $442,500 before selling again at Sotheby's two days ago in New York for the grand total of $855,000.
"Space exploration is something that's universal," said Sotheby's expert Cassandra Hatton.
"Anybody can look up at the sky and get excited about it."
Source: Phys.org | Comments (3)
Tags: Moon Rocks