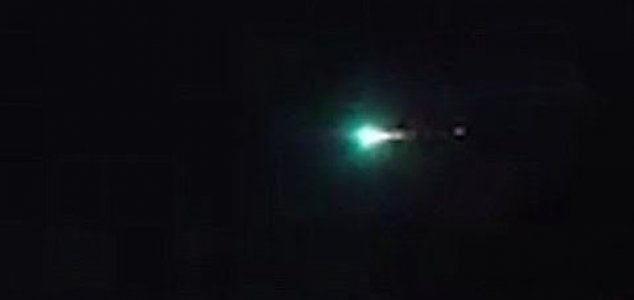 The fireball was seen for miles around.

Image Credit: YouTube / Best Sky / VK
The spectacular phenomenon was captured on film over the Russian city of Novosibirsk in Western Siberia.
The fireball, which was seen by dozens of witnesses on Tuesday morning, generated discussion and speculation on social media as users attempted to determine what it could have been.
Multiple videos started to appear shortly afterwards both on YouTube and on Russian site Vkontakte.
While there have been suggestions that the fireball was some sort of weapons test, it is most likely to have been a bolide - a type of extremely bright meteor that explodes in the planet's atmosphere.
Such objects are relatively common, however most are simply never witnessed.
In this case, the spectacle just happened to appear on a clear morning near a populated area.
Source: Russia Today | Comments (10)
Similar stories based on this topic:
Tags: Siberia, Russia, Fireball