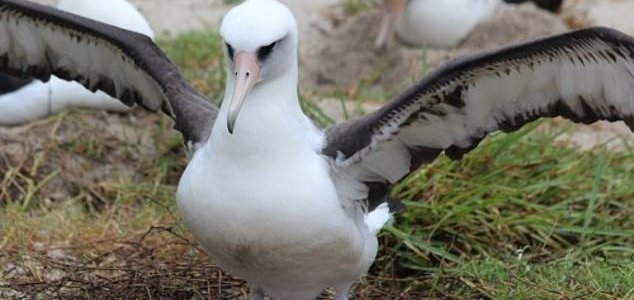 'Wisdom' is the oldest known wild bird in the world.

Image Credit: Madalyn Riley / USFWS
A Laysan albatross known as 'Wisdom' has exceeded all expectations by laying an egg at the ripe old age of 68.
The bird, which is understood to have raised at least 30 chicks over her lifetime, nests at the Midway Atoll National Wildlife refuge which is situated 1,200 miles off the coast of Hawaii.
Her extreme age and continued fertility have come as a total surprise to biologists.
"She first appeared back at her traditional nest site on November 29 and biologists on Midway have confirmed that she has laid an egg," the US Fish and Wildlife Service said in a statement.
"Wisdom and her mate Akeakamai return to the same nest site on Midway Atoll each year. Biologists call this type of behavior 'nest site fidelity'."
Albatrosses typically lay just one egg at a time and incubate it for over 2 months before it hatches.
"Midway Atoll's habitat doesn't just contain millions of birds, it contains countless generations and families of albatrosses," said biologist Kelly Goodale.
"If you can imagine when Wisdom returns home she is likely surrounded by what were once her chicks and potentially their chicks. What a family reunion!"
Source: Sky News | Comments (3)
Tags: Albatross, Egg