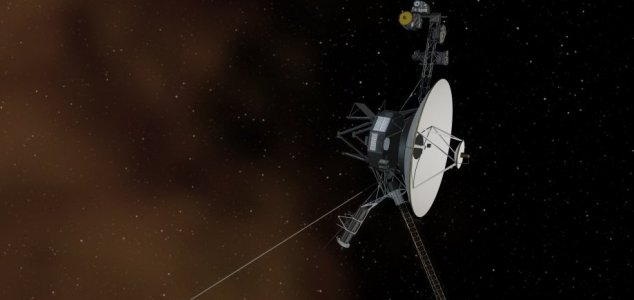 Both Voyager probes still remain in operation.

Image Credit: NASA/JPL-Caltech
NASA has confirmed that the probe has become the second spacecraft ever to leave the heliosphere.
Launched in 1977, both Voyager 1 and Voyager 2 have traveled further from the Earth than any other man-made object in history and remain fully operational despite 40 years of traveling through space.
Their original mission to visit the four gas giants was made possible by a rare planetary configuration that happens only once every 175 years - an opportunity that NASA couldn't afford to miss.
Six years ago, Voyager 1 became the first of the two spacecraft to officially enter interstellar space and now at last Voyager 2 has succeeded in doing the same.
The fact that both probes have kept going for so long is nothing if not remarkable.
"I think we're all happy and relieved that the Voyager probes have both operated long enough to make it past this milestone," said Voyager Project Manager Suzanne Dodd.
"This is what we've all been waiting for. Now we're looking forward to what we'll be able to learn from having both probes outside the heliopause."
Contrary to popular belief however, both probes are still technically inside the solar system because they have yet to go beyond the Sun's influence.
To reach the true edge of the solar system they will need to pass the Oort Cloud - a large collection of distant objects still influenced by the Sun's gravity - a journey that could take another 30,000 years.
Suffice to say, the two probes have a long way to go yet.
Source: Engadget | Comments (8)
Tags: Voyager 2