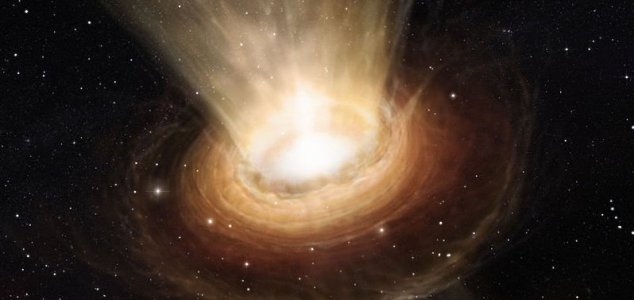 Are we about to see a photo of a black hole's event horizon ?

Image Credit: CC BY 4.0 ESO/M. Kornmesser
A big announcement is expected next week and it is believed to have something to do with black holes.
The news will center around the Event Horizon Telescope (EHT) which for several years has been fixated on Sagittarius A* - the supermassive black hole at the center of our galaxy.
According to the press release, the announcement will be made on April 10th in Brussels and will be introduced by European Commissioner for Research, Science and Innovation, Carlos Moedas.
"Due to the importance of this result, we encourage satellite events in the different ESO Member States and beyond," the press release reads.
While it isn't clear exactly what the researchers will be revealing, there has been a lot of speculation that it could be the first ever photograph of a black hole's event horizon.
If this turns out to be the case then the reveal should be very interesting indeed.
Source: Science Alert | Comments (15)
Similar stories based on this topic:
Tags: Black Hole