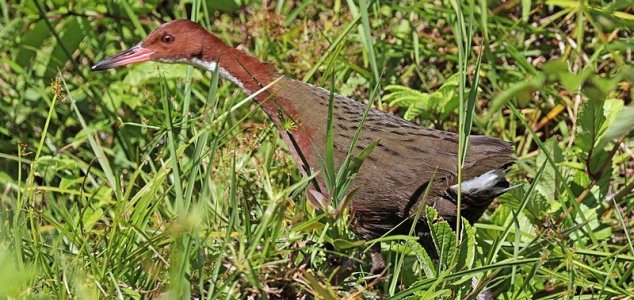 Extinction doesn't necessarily have to be permanent.

Image Credit: CC BY-SA 4.0 Charles J Sharp
Researchers have identified a species of bird that went extinct, then evolved again from the same lineage.
The remarkable discovery is an example of a rare phenomenon known as iterative evolution in which two or more practically identical species can independently evolve from the same ancestral lineage.
In this particular case, a flightless bird known as the Aldabra white-throated rail went extinct 136,000 years ago and then incredibly evolved itself back in to existence several millennia later.
This rarely-observed feat is made all the more impressive due to the fact that the new iteration of the species re-evolved on the Aldabra Atoll in the Seychelles Islands - the very same atoll from which the original iteration was wiped out tens of thousands of years earlier when it was swallowed by the sea.
"We know of no other example in rails, or of birds in general, that demonstrates this phenomenon so evidently," said study co-author David Martill, a palaeobiologist from the University of Portsmouth.
"Only on Aldabra, which has the oldest palaeontological record of any oceanic island within the Indian Ocean region, is fossil evidence available that demonstrates the effects of changing sea levels on extinction and recolonization events."
Source: Vice.com | Comments (5)
Similar stories based on this topic:
Tags: Bird, Extinction