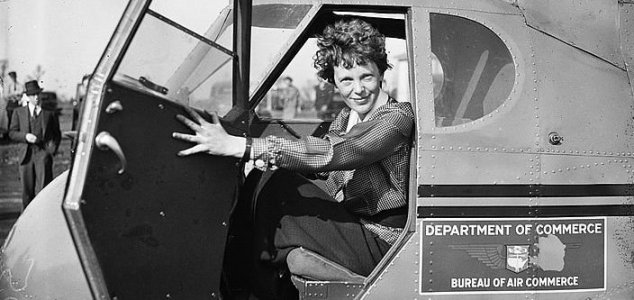 Can Robert Ballard determine what happened to Amelia Earhart ?

Image Credit: Harris and Ewing
The man who discovered the wreck of the Titanic is now aiming to solve the disappearance of the famed aviator.
As far as underwater explorers go, Robert Ballard is perhaps the most accomplished of them all - having previously discovered a slew of famous wrecks including the Titanic in 1985, the battleship Bismarck in 1989 and the US aircraft carrier USS Yorktown in 1998.
Now he is turning his attention towards one of the most enduring unsolved mysteries of the 20th century - that of aviator Amelia Earhart who disappeared over the Pacific during an attempt to circumnavigate the globe in her Lockheed Model 10 Electra in 1937.
In recent years, clues have been found suggesting that Earhart's plane may have gone down somewhere in the remote Pacific atoll of Nikumaroro and that the aviator and her navigator Fred Noonan may have even survived for several days on a small island while awaiting rescue.
As such, this is exactly where Ballard is going to be focusing his search.
"Amelia Earhart has been on my sonar screen for a long, long time. And I've passed on it," he said. "I'm in the business of finding things. I don't want to not find things."
Once he arrives in the region, Ballard with conduct searches with two teams - one underwater and one on the atoll itself. With any luck, he will be able to find some evidence that Earhart was there.
Given his track record, if anyone can solve the mystery - it's him.
Source: Science Alert | Comments (22)
Similar stories based on this topic:
Tags: Amelia Earhart