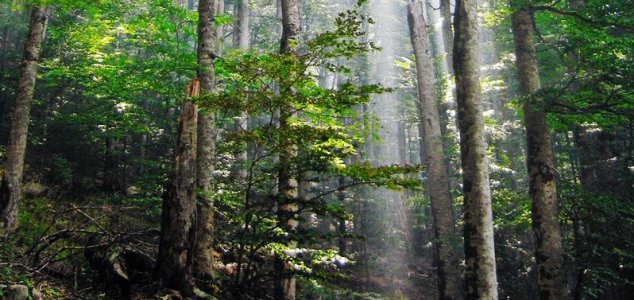 Is there something lurking in the woods ?

Image Credit: CC BY-SA 3.0 Snezana Trifunovic
Whitesburg resident Shaun Hammonds recently recorded a 'soul-piercing' howl coming from the forest.
The footage, which was posted up on Facebook around two weeks ago, starts with Hammonds walking towards the treeline outside his house with his cellphone in the hope of capturing the sound.
Sure enough, the strange, distant howling can be heard multiple times throughout the clip.
His wife, who also appears in the footage, was similarly perplexed by the sound.
"Lil'Mama heard it with me and we can both tell you that's no elk, bear or coyote that sound pierces your soul it's unlike anything I've heard in these mountains," Hammonds wrote.
Have a listen for yourself below (skip to 2:20s) - is this the sound of Bigfoot, or is it something else ?
Source: Facebook | Comments (59)
Similar stories based on this topic:
Tags: Bigfoot, Kentucky