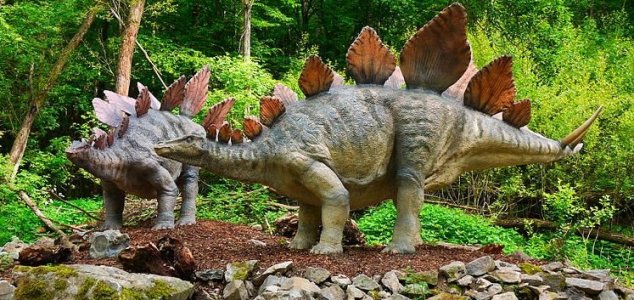 Stegosaurus was well armored.

Image Credit: CC BY-SA 4.0 DinoTeam
Not only is the fossil a new species but it is also the earliest known Stegosaurus specimen ever discovered.
With its distinctive spinal plates and spikey tail, Stegosaurus is perhaps one of the most widely recognized of all dinosaurs, having appeared in countless depictions of the prehistoric era.
This latest discovery, which was made by a team of British researchers in the Middle Atlas Mountains of Morocco, represents a never-before-seen species of Stegosaurus - the oldest to date - which roamed the planet around 168 million years ago during the mid-Jurassic.
It has been named
adratiklit boulahfa
, which means "mountain lizard."
Dr Susannah Maidment, who lead the team, described the find as "particularly exciting."
"Most known Stegosaurus date from far later in the Jurassic period, making this the oldest definite Stegosaurus described and helping to increase our understanding of the evolution of this group of dinosaurs," she said.
Source: Sky News | Comments (0)
Tags: Stegasaurus, Dinosaur