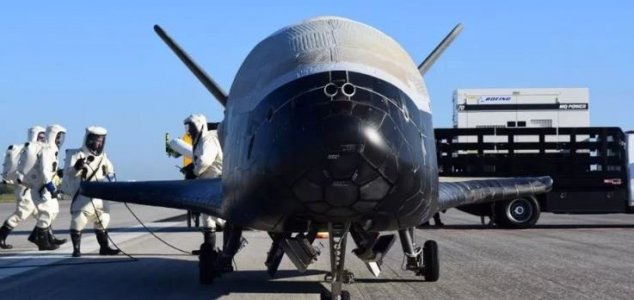 It might be small, but it can stay up in space for years.

Image Credit: US Air Force
The US military's secretive pint-sized spacecraft has now spent a whopping 717 days up in space non-stop.
The solar-powered space plane, which looks a lot like a miniature version of NASA's space shuttles, had been originally designed to repair satellites before NASA discontinued the project and passed it over to the US Department of Defense back in 2004.
These days, little is known about the specific nature and purpose of the X-37B other than that it is capable of spending years in orbit on a single mission without having to return to Earth.
Its latest foray in to the final frontier began almost two years ago on September 7th 2017.
It has now exceeded its previous record for staying up in space with a mission time of 717 days, 20 hours and 42 minutes, however the specifics of what it is doing continue to remain a mystery.
"The primary objectives of the X-37B are twofold; reusable spacecraft technologies for America's future in space and operating experiments which can be returned to, and examined, on Earth," the United States Air Force wrote in a fact sheet about the spacecraft.
"Technologies being tested in the program include advanced guidance, navigation and control, thermal protection systems, avionics, high temperature structures and seals, conformal reusable insulation, lightweight electromechanical flight systems, advanced propulsion systems, advanced materials and autonomous orbital flight, reentry and landing."
In other words - it could be doing just about anything.
Source: Space.com | Comments (14)
Similar stories based on this topic:
Tags: X-37B