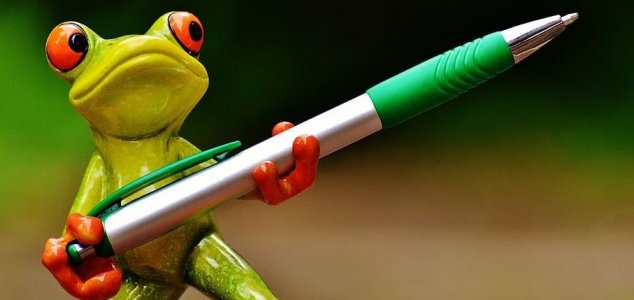 Some pranksters have managed to take the scientific community for a ride.

Image Credit: PD - pxfuel
Every now and again, someone manages to sneak a fictitious species into a distinguished scientific journal.
With an aim to further the progress of science by publishing reputable new research and discoveries, journals have long been the go-to source for all the latest developments in the world of science.
While there is general expectation that the research featured in these journals meets a certain scientific standard, sometimes someone manages to publish something deliberately absurd.
Take the case of Austrian entomologist Hans Malicky, for example. Back in the 1960s, he chaired the Entomological Society of Austria and also published the society's newsletter -
Entomologische Nachrichtenblatt
- until being relieved of the role for failing to keep its content relevant.
He soon got his own back however when he managed to submit an article to another of the society's publications under the pseudonym Otto Suteminn. The piece detailed the discovery of two new species of flea from Nepal that, as it turned out, were completely fictitious.
It wasn't until 1972 that another flea expert published an article pointing out that Suteminn's article was full of made-up information, not least of which being the example mammal species on which the fleas could allegedly be found -
Canis fossor
("canine gravedigger") and
Apodemus roseus
("the pink wood mouse") - both just as fabricated as the fleas on which the paper was based.
Another well known example of a fake species making it into a scientific journal was in a study focusing on
Rana magnaocularis
("the pop-eyed frog") published in 1978 in the Journal of the Herpetological Association of Africa - a publication that focused on reptiles and amphibians.
"Night collecting along roads in Ontario has revealed a new species of frog strikingly characterized by enormous eyes and a flattened body," the fictitious author 'Rank Fross' wrote.
It turned out that the "pop-eyed frog" was actually just a tongue-in-cheek reference to another, common species of frog often found squashed on the roadside.
Source: MIT.edu | Comments (4)
Tags: Pink Wood Mouse