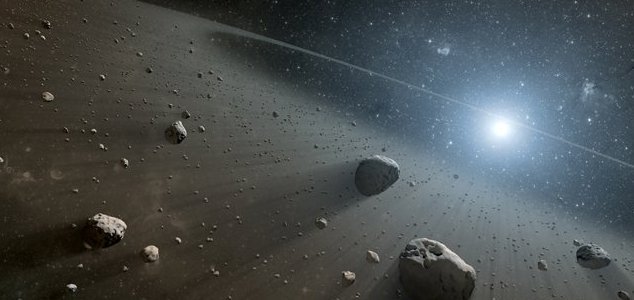 Space rocks can end up becoming temporary 'minimoons'.

Image Credit: NASA/JPL-Caltech
A tiny natural satellite that may have been in orbit for as long as three years has been spotted by scientists.
There's no denying that our planet's orbit has become an increasingly busy place over the last few decades with as many as 5,000 satellites and several million pieces of space debris circling high above our heads.
Not everything in orbit around the Earth is man-made however; also up there at any given time are one or more minimoons - tiny space rocks (at least relative to the actual Moon) that enter into orbit for a brief time before venturing back out into space.
Detecting these pint-sized visitors however has proven quite the challenge - so far only a single minimoon has ever been conclusively identified - a 3ft-long object known as 2006 RH120 which arrived back in 2006 and left orbit again a mere 18 months later.
Now astronomers at the University of Arizona's Steward Observatory believe that they may have discovered a second minimoon - an object named 2020 CD3.
Thought to be up to 11.5ft long, this temporary natural satellite may have been in orbit for up to three years, however there are indications that it could be making its escape within the next few months.
According to Kacper Wierzchos, a senior research specialist for the Catalina Sky Survey (CSS), the object's brightness is typical of most carbon-rich asteroids.
Assuming it maintains its current orbit, it will likely depart again sometime in April.
Source: Live Science | Comments (7)
Tags: Minimoon