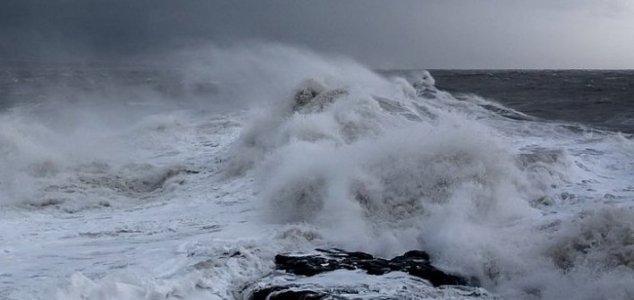 'Bermuda' could soon hit the silver screen.

Image Credit: CC BY 2.0 Jeremy Segrott
A major new Hollywood movie will explore the mystery behind the enigmatic Bermuda Triangle.
There are few mysteries as enduring and as well known as the Bermuda Triangle - an expanse of ocean in the North Atlantic that spans the area between Florida, Bermuda and Puerto Rico.
Over the years the region has become synonymous with the unexplained disappearances of ships and airplanes - often with no trace of them or their crews ever being found.
Now a new upcoming action-adventure movie tipped to star
Captain America
actor Chris Evans in the lead role could bring the mystery of the Bermuda Triangle to an even wider audience.
The movie, which is tentatively titled
Bermuda
, had been set to star
Deadpool's
Ryan Reynolds with Sam Raimi directing, but now it appears as though Scott Derrickson (who directed
Doctor Strange
) is taking over with Evans playing the lead character.
It's not clear exactly what the movie's plot will be, although an early version of the script indicated that it could focus on a naval commander and theoretical physicist who go searching for a nuclear submarine that has gone missing in the triangle.
With many film productions being postponed due to the coronavirus pandemic however, it may be some time before this one hits cinema screens.
Source: Boston Globe | Comments (1)
Similar stories based on this topic:
Tags: Bermuda Triangle