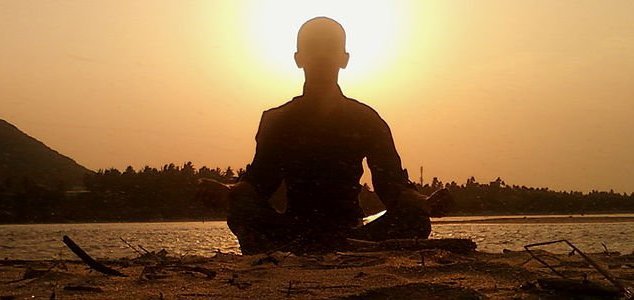 Many consider breatharianism a very dangerous practice.

Image Credit: CC BY-SA 3.0 Adityamadhav83
A controversial figure, Jani was known for his claim that he could survive without eating or drinking anything at all.
Born in 1929 in India's Charada village, Prahlad Jani lived for decades as a hermit in a cave in Gujarat and spent the majority of his time meditating.
Throughout his long life he gained quite a significant following due to his claim that he was able to survive indefinitely without eating or drinking - a practice known as breatharianism.
In 2003, he was the subject of a study at Sterling Hospitals, Ahmedabad where he was observed in a sealed room by Dr. Sudhir Shah and other physicians for a period of ten days.
Although he was described as 'physically normal', he lost weight during this time, casting doubt on the notion that he would be able to survive for a long period of time without ingesting anything at all.
A later 2010 study, which lasted 15 days, also reported that he was healthy and 'physically normal', however it remained unclear exactly what was happening to him. It was suggested that he was able to demonstrate an "extreme form of adaptation to starvation and water restriction."
Other medical experts however remained skeptical, noting that survival without food or water was impossible and that there had been opportunities during the study for him to receive items from devotees who could visit him without supervision.
Until his dying day, Jani's claims remained contentious and drew the ire of medical professionals who dismissed the mere idea of breatharianism as highly dangerous.
Suffice to say, it is definitely not something anyone should be trying at home.
Jani died last Tuesday at the age of 90.
"He died early Tuesday morning at his residence due to old age," said his neighbor Sheetal Chaudhary.
"He was rushed to hospital after midnight, but was declared dead on arrival by the doctors there."
Source: France24 | Comments (51)
Tags: Breatharian