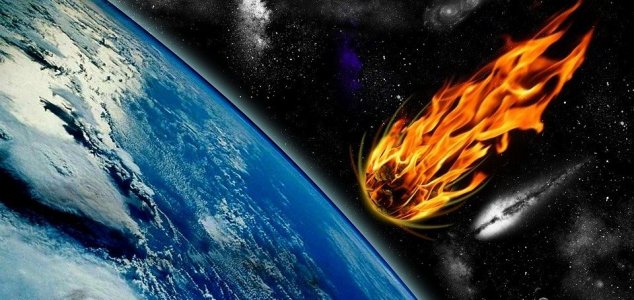 The village didn't stand a chance.

Image Credit: RafaelMousob / Pixabay
A new study has indicated that a Syrian village was destroyed by debris from a comet 13,000 years ago.
Situated in northern Syria, the village of Abu Hureyra was originally settled by hunter-gatherers who had lived off the land until a drought forced them to switch to a primitive form of farming.
Then one day, somewhere around 13,000 years ago, a cataclysmic event suddenly wiped the village off the map and nobody has been able to agree on exactly what happened.
Evidence unearthed during an archaeological dig at the site in the 1970s indicated that the settlement was engulfed in flames, however it has remained unclear if the blaze had been started on the ground or if some sort of destructive cosmic event had occurred in the region.
Now archaeologist Andrew Moore, who had lead the team who originally excavated the site, has taken a renewed look at the evidence in an attempt to solve the mystery once and for all.
By using experimental techniques to replicate the materials found at the village, the researchers were able to determine that certain minerals found in the soil would have required temperatures in excess of 2,000 degrees Celsius to melt - something that could not have been achieved with a conventional fire.
"It is impossible to explain these melted minerals on meltglass by any natural process other than a cosmic impact event," said Moore.
The most likely culprit, the researchers now believe, was a cometary debris cluster.
"The largest cometary debris clusters are proposed to be capable of causing thousands of airbursts within a span of minutes across one entire hemisphere of Earth," they wrote.
"An encounter with such a million-km-wide debris cluster would be thousands of times more probable than a collision with a 100-km-wide comet or a 10-km-wide asteroid."
Source: Live Science | Comments (10)
Similar stories based on this topic:
Tags: Meteor, Comet