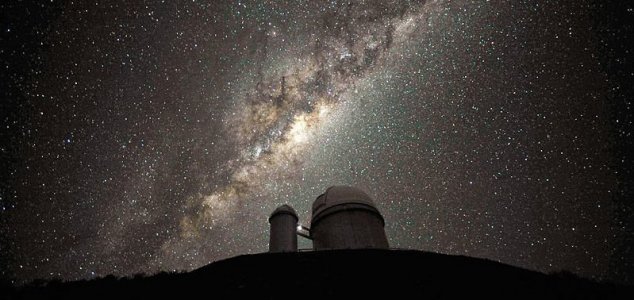 Space is a treasure trove of mysteries.

Image Credit: CC BY 4.0 ESO / S. Brunier
Astronomers have discovered a number of peculiar ring-shaped 'islands' unlike anything ever seen before.
Known as odd radio circles (or ORCs) due to their puzzling shape, these unique anomalous objects appear circular and brighter at the edges at radio wavelengths.
Solving the mystery of what these objects are has proven particularly challenging, with astronomers struggling to even determine their distance.
In a new paper, scientists have been able to rule out several possibilities such as star-forming galaxies, supernovae and planetary nebulae (among other things), however a definitive answer to the mystery still remains elusive.
One possibility is that the objects could be the shockwaves from some sort of extragalactic event.
"[The objects] may well point to a new phenomenon that we haven't really probed yet," said Kristine Spekkens from the Royal Military College of Canada and Queen's University.
"It may also be that these are an extension of a previously known class of objects that we haven't been able to explore."
It is hoped that a new project known as the Evolutionary Map of the Universe (EMU) - which is set to search for new objects across the cosmos - will help to solve the mystery as well as identify as many as 70 million additional radio objects that have yet to be catalogued.
Three of the ORCs were actually found during a pilot survey for the project.
"This is a really nice indication of the shape of things to come in radio astronomy in the next couple of years," Spekkens told
Live Science
.
Source: Live Science | Comments (15)
Similar stories based on this topic:
Tags: Space