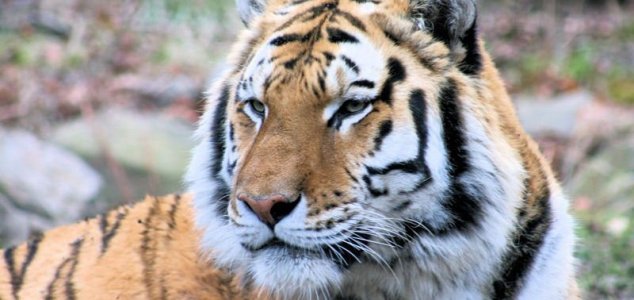 It wasn't a ghost that the team found during their investigation.

Image Credit: CC BY-SA 4.0 Sujit kumar
The 'Ghost Adventures' crew recently found possible evidence of human remains at Joe Exotic's old zoo.
The Netflix documentary series 'Tiger King' made headline news and became one of the platform's most successful shows when it debuted to audiences back on March 20th and even now, several months later, it is still managing to generate a great deal of intrigue and speculation.
In this latest incident, the crew of another TV show - the Zag Bagans fronted paranormal investigation series
Ghost Adventures
- had been filming an episode at The Greater Wynnewood Exotic Animal Park (the very same park that was made famous by its former owner Joe Exotic) when cadaver dogs that had been brought along as part of the investigation found something in an old alligator enclosure.
It isn't clear exactly why the team would take cadaver dogs on a paranormal investigation, however the discovery was significant enough to warrant a visit from the police.
When officers arrived to comb the area however, they found only the remains of a small animal.
"The Garvin County Sheriff says no human remains were found on site at the GW Zoo tonight," wrote local TV news reporter Taylor Adams. "Instead... a small animal. He says the investigation is over."
Despite this, some have speculated that there could be more to the discovery than meets the eye.
One report has suggested that the ashes of at least four people have been scattered at the zoo and conspiracy theorists have speculated that something more sinister may have been going on.
Whatever the case however, local law enforcement appears to consider the matter closed.
Source: Lad Bible | Comments (4)
Tags: Tiger King, Joe Exotic