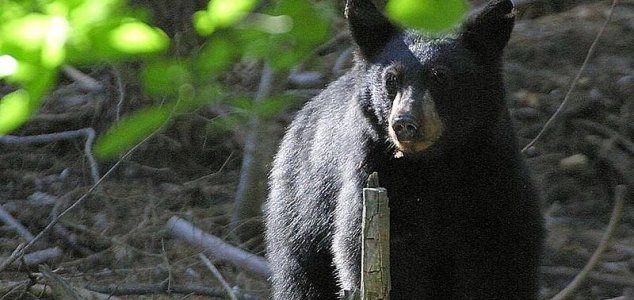 The four-legged visitor fortunately didn't stay too long.

Image Credit: PD - Jon Sullivan
An unexpected visitor of a furry, four-legged variety gave one family quite a surprise earlier this month.
The bizarre incident, which was captured on film thanks to the owner's doorbell camera, took place in Truckee, California at around 10pm on September 7th.
The footage shows two bears venturing into the back yard before one of them comes right up to the lens, sniffs at the door and then inadvertently presses the doorbell which rings out in the darkness, causing the animal's ears to prick up in surprise.
After investigating the scene for a moment, it quickly loses interest and wanders away.
Fortunately the house's residents saw the funny side.
"We decided to check the doorbell cam before going downstairs to answer the door," they said. "We both laughed hysterically when we saw the bears. When we finally opened the door, they were gone."
"Unfortunately, the video only captured one ring. But it's still pretty funny."
Source: Yahoo! News | Comments (6)
Similar stories based on this topic:
Tags: Bear