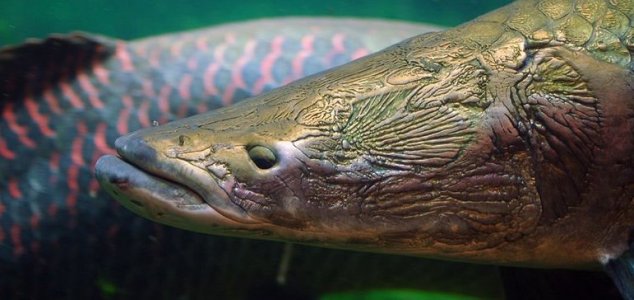 Has the arapaima made a home for itself in Florida ?

Image Credit: CC BY-SA 2.0 Jeff Kubina
The remains of a giant predatory fish from the Amazon basin were recently found washed up in Jaycee Park.
Measuring up to 10ft long and weighing up to 440 pounds, the arapaima has long remained something of an enigma. Found within the oxygen-depleted backwaters of South America, this monster of the rainforest breathes air through a primitive lung and has managed to evade study thanks to its remote location and the fact that it is quite a difficult fish to catch.
It was one of the many giant, predatory fish to have been investigated by presenter and fishing expert Jeremy Wade in the TV series
River Monsters
.
Now though, authorities in Florida have expressed concern over the possibility that this enormous fish may have become the latest invasive species to have arrived in the Sunshine State after a dead specimen was found washed up at Cape Coral's Jaycee Park on the Caloosahatchee River.
This particular individual was less than 10ft in length, but according to the Florida Fish and Wildlife Conservation Commission it was undeniably an arapaima.
Whether it was native to the region or released by a private owner however remains unclear.
"We should be on the lookout - there's nothing wrong with being vigilant," Solomon David - an aquatic ecologist from Nicholls State University in Louisiana - told
Live Science
.
"But again, going from the fish to fearmongering is not the greatest way to learn about these fish."
Source: Live Science | Comments (5)
Tags: Arapaima, Amazon