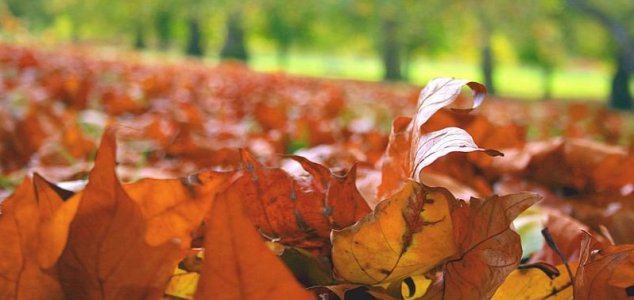 The skull was found amongst the leaf litter.

Image Credit: CC BY-SA 2.0 Keven Law
A couple who were out looking for evidence of the paranormal found something a lot more disturbing.
Danny and Felicity Duffy, who run a YouTube channel dedicated to paranormal investigation, had been out exploring an area of light woodland near an abandoned hotel off Blackburn Road near Egerton Park, England when they made a rather shocking discovery - a human skull - nestled in the leaves.
The skull appeared to have been there for some time and was sitting next to what looked like a set of partially decomposed clothing. Initially unsure as to whether or not the skull was real, the couple decided that the best thing to do was to call the police.
Authorities later confirmed that the skull was indeed genuine.
"This was a very surprising discovery made in the early hours of Monday morning and we have been working ever since to establish the circumstances here," said Detective Inspector Debbie Hurst.
"What we do know is that the item found has been confirmed to be a human skull, but it is still unknown how old the skull is and how long it has been at the location for."
"By the very nature of this discovery, we do understand some concern in the community and of course the sheer intrigue that this investigation brings with it, however we are confident that there is no threat to the public and that this isn't currently linked to any other ongoing investigations."
Could the unsuspecting ghost hunters have stumbled upon the remains of a long-lost murder victim ?
"I've not slept," said Danny. "I can't get it out of my mind. I've never come across anything like that before. We both felt sad. Felicity has been quite upset."
Investigations into the discovery remain ongoing.
Source: New York Post | Comments (8)
Similar stories based on this topic:
Tags: Skull, Ghost