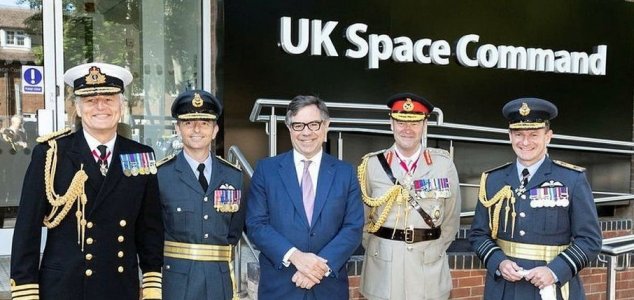 The UK military is renewing its focus on the final frontier.

Image Credit: Ministry of Defence
The new center will help the UK to maintain its interests and achieve a 'battle-winning advantage' in space.
As launching satellites into space becomes cheaper and easier, governments around the world have been devoting more resources into exerting power off-world and deterring threats from other nations.
The United States recently set up its own 'Space Force' in the interests of preventing other countries such as China and Russia from taking the lead in space.
Now the UK has also entered the fray by setting up its first ever space command - a military venture designed to give the country an advantage off-world.
The government also intends to spend an additional 1.4 billion pounds on spacefaring technologies over the next ten years.
"Right now we see countries like Russia and China testing and demonstrating anti-satellite weapons - satellites with all the characteristics of a weapon deployed in space," said Air Chief Marshal Sir Mike Wigston, head of the Royal Air Force.
"We see them rehearsing, manoeuvring, which frankly have only one purpose which is to destroy satellites, so that is a real concern to us and that's behavior that we would want the international community to call out."
While officials have denied that the UK has any intention of launching its own space weapons, it will be improving its capacity to track possible threats launched into space by other countries.
"As our adversaries advance their space capabilities, it is vital we invest in space to ensure we maintain a battle-winning advantage across this fast-evolving operational domain," said Defence Minister Jeremy Quin.
Source: BBC News | Comments (1)
Similar stories based on this topic:
Tags: Space