Displaying all news results for 'Northern Lights'

Category:

Space & Astronomy

| Posted on 1-27-2007 |

0 comments
For years astronomers have known that the upper atmospheres of Saturn and other giant planets are hotter than can be explained by absorbed sunlight.
---

Category:

Space & Astronomy

| Posted on 6-9-2006 |

5 comments
Sir Richard Branson's space tourism company, Virgin Galactic, plans to offer flights into the spectacular celestial display of the aurora borealis.
---

Category:

Science & Technology

| Posted on 12-11-2005 |

6 comments
Earth's north magnetic pole is drifting away from North America and toward Siberia at such a clip that Alaska might lose its spectacular Northern Lights in the ...
---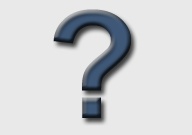 Category:

Archived News

| Posted on 2-15-2003 |

1 comment
Even in the wake of the Columbia space shuttle tragedy, long-planned NASA missions continue.