Search:
Search results for:
jellyfish
Browsing news and articles: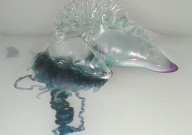 Nature & Environment
7-30-2009 | 6
A number of deadly Portuguese man-of-war jellyfish have been washing up on British beaches. Growing up to 15 feet in len...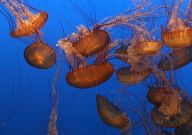 Nature & Environment
6-10-2009 | 10
The world's oceans may be overtaken by giant jellyfish due to overfishing it has been claimed. Nomura jellyfish can grow...