Search:
Browsing news and articles: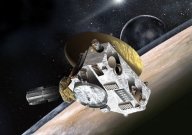 Space & Astronomy
6-10-2018 |
Following its visit to Pluto back in 2015, the spacecraft has been on its way to Kuiper belt object MU69.
Space & Astronomy
8-17-2017 | 9
The next target of NASA's New Horizons probe is a space rock with some rather intriguing properties.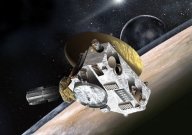 Space & Astronomy
VIDEO
5-21-2017 | 0
Following its groundbreaking flyby of Pluto, the probe is now on its way to another Kuiper Belt object.