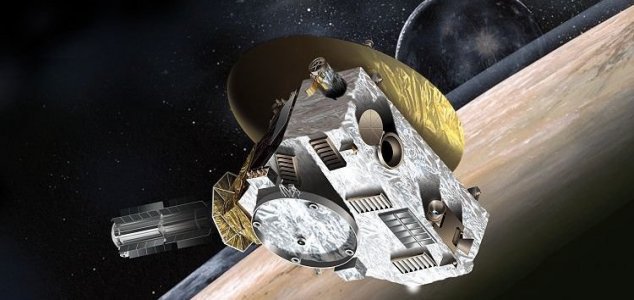 New Horizons is heading further out in to the Kuiper Belt.

Image Credit: NASA
Following its visit to Pluto back in 2015, the spacecraft has been on its way to Kuiper belt object MU69.
With a mass approximately 10,000 times that of the comet visited by ESA's Rosetta spacecraft, MU69 (or Ultima Thule) is around 30 miles in diameter and orbits the Sun once every 295 years.
Now, having been in hibernation mode for 165 days, New Horizons is finally awake and ready to begin preparations for its historic flyby of this enigmatic object.
"It's happening! It's happening!" mission principal investigator Alan Stern Tweeted. "New Horizons is awake after a nearly 6 month hibernation. Flyby preparations for Ultima Thule begin shortly!"
Its new destination is approximately 1 billion miles from Pluto (which is already 3 billion miles from Earth), making this the most distant object ever visited by a spacecraft.
When it arrives at the beginning of next year, New Horizons will take a series of high-resolution photographs of MU69 in an effort to help scientists learn what it is made of.
There is even a chance that it will continue on to visit another, even more distant target after that.
Source: Gizmodo | Comments ()
Similar stories based on this topic:
Tags: New Horizons, MU69