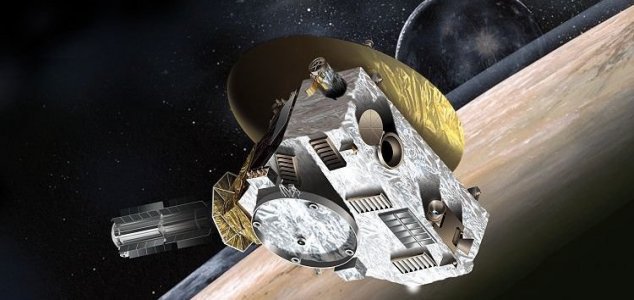 New Horizons is heading further out in to the Kuiper Belt.

Image Credit: NASA
Following its groundbreaking flyby of Pluto, the probe is now on its way to another Kuiper Belt object.
Its new target, MU69, was discovered only three years ago and while it is a lot smaller than Pluto, it is no less worthy of study - especially given that very little is actually known about it.
With a mass approximately 10,000 times that of the comet visited by ESA's Rosetta spacecraft, MU69 is around 30 miles in diameter and orbits the Sun once every 295 years.
"This may be the last New Horizons flyby, and I hope we can again excite people about exploration," said mission principal scientist Alan Stern.
"Our target is a billion miles beyond Pluto, and almost three and a half years of travel time at a million kilometres per day. No one has ever really been to this kind of object: a Kuiper belt object that's been in deep freeze since the beginning of our Solar System."
"We've never seen an object this primitive, this pristine, this far out and in this size category orbiting the Sun by itself."
Source: Wired.co.uk | Comments (0)
Similar stories based on this topic:
Tags: New Horizons, MU69