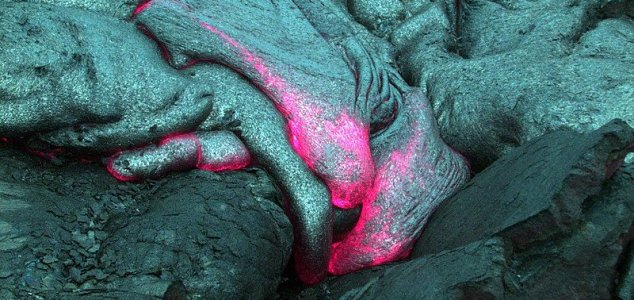 The volcano is up to 145 million years old.

Image Credit: Wiki
Tamu Massif encompasses an area covering 120,000 square miles in the sea off the coast of Japan.
The volcano had actually been discovered several years ago by William Sager of the University of Houston but at the time it was believed to be three separate volcanoes. As a single volcano it is about 60 times the size of the world's most active volcano, Mauna Loa in Hawaii.
"It's not high, but very wide, so the flank slopes are very gradual," said Sager. "In fact, if you were standing on its flank, you would have trouble telling which way is downhill."
Dating back 145 million years, Tamu Massif is not only ancient but also fairly unusual. "An immense amount of magma came from the center, and this magma had to have come from the Earth's mantle," said Sager. "So this is important information for geologists trying to understand how the Earth's interior works."
The volcano is in fact so large that it rivals Olympus Mons on Mars and could be a candidate for the second largest volcano in the solar system.
Source: Independent | Comments (8)
Tags: Tamu Massif, Volcano