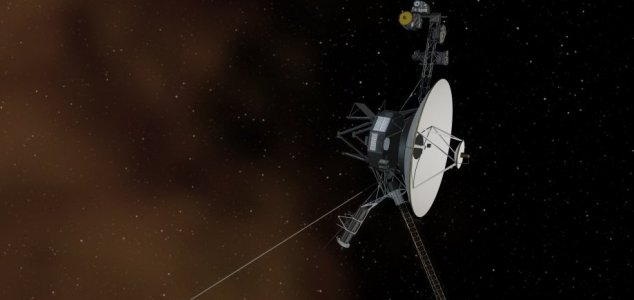 Voyager has been traveling for 36 years.

Image Credit: NASA/JPL-Caltech
NASA's Voyager 1 spacecraft has become the first ever man-made object to reach interstellar space.
When it launched back in 1977, few would have predicted that Voyager 1 would still be going strong after 36 years of traveling through space.
Now after a journey that has taken it further than any other man-made object in history, the aged spacecraft has officially left the solar system entirely at a distance of 12 billion miles from the sun and is now traveling through the interstellar void.
One of the greatest difficulties scientists have faced is determining exactly where the solar system ends and interstellar space begins. For the last year, the spacecraft had been traversing a region of ionized gas which borders the extent of the sun's influence. Scientists had been carefully monitoring its progress to ascertain when its journey had taken it beyond this transitional region.
"The teamís hard work to build durable spacecraft and carefully manage the Voyager spacecraft's limited resources paid off in another first for NASA and humanity," said Voyager project manager Suzanne Dodd. "We expect the fields and particles science instruments on Voyager will continue to send back data through at least 2020. We can't wait to see what the Voyager instruments show us next about deep space."
Source: NASA | Comments (35)
Tags: Voyager, NASA