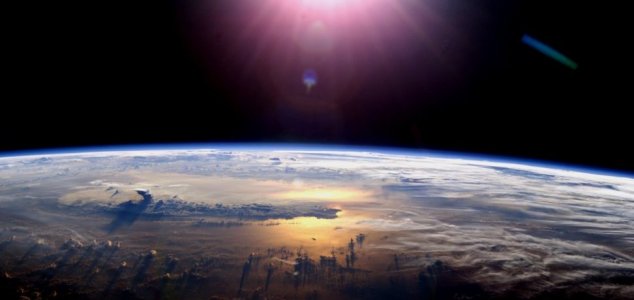 The organisms are believed to have come from outer space.

Image Credit: NASA
Scientists are more convinced than ever that they've found evidence of alien life in the stratosphere.
Last week we reported that British scientists had found strange organisms on the side of a high altitude balloon that at the time were being hailed as evidence of life arriving on Earth from space. Now scientists are claiming that their findings are more convincing than ever and believe that the organisms they've discovered are indeed of extraterrestrial origin.
Much of the research is focused on ruling out any possibility that these life forms could have got in to the stratosphere from the Earth's surface. "By all known information that science has, we know that they must be coming in from space," said Professor Milton Wainwright of Sheffield University. "There is no known mechanism by which these life forms can achieve that height. As far as we can tell from known physics, they must be incoming."
Because the samples were collected by a balloon that was sent up at the time of a meteorite shower originating from a comet, the team believes that this could be how the organisms are being distributed throughout the cosmos.
"We're very, very confident that these are biological entities originating from space," said Wainwright. "They're very unusual beasts, not your normal kind of life from earth."
While there's a long way to go before the scientific community as a whole will be convinced that what is being claimed is true, the discovery does offer a tantalizing glimpse at a discovery that could revolutionize our understanding of life and how it came to emerge on this planet.
"If we're right, it means that there's life in space, and it's coming to earth. It means that life on earth probably originated in space," said Wainwright. "Statistically, there's no reason why life should originate on earth."
Source: Independent | Comments (50)
Tags: Panspermia