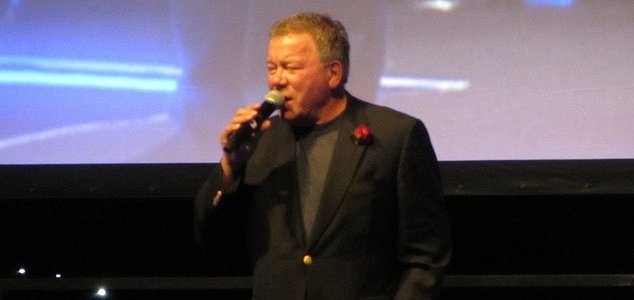 Shatner won't be boldly going in to space any time soon.

Image Credit: CC BY-SA 2.0 Jane Dickson
Star Trek actor William Shatner has turned down a trip in to space because he is scared of flying.
During his stint as the captain of the legendary Starship Enterprise, Shatner became a household name synonymous with voyaging through space and journeying in to the unknown - the perfect candidate, it would seem, to climb aboard Virgin Galactic's Spaceship Two for a flight to the final frontier.
When Richard Branson invited him however it became clear that there was a slight problem. "He actually said he's frightened of airline travel," said Branson. "Which is slightly disillusioning. Captain Kirk is scared of flying."
Several well known figures are believed to be lined up for a chance to travel in to space as part of Branson's flagship space tourism venture. In addition to Branson himself are as many as 625 bookings thought to include Leonardo DiCaprio, Justin Beiber and Professor Stephen Hawking.
With each seat costing up to $250,000 however it may be some time before prices come down enough to make it possible for the average consumer to afford a seat.
Source: Yahoo! | Comments (28)
Tags: William Shatner, Richard Branson, Virgin Galactic