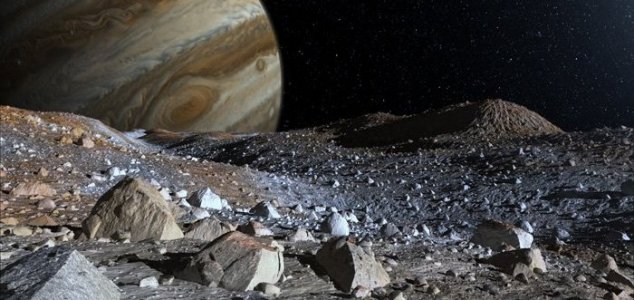 The team are hoping to become the first to explore Europa.

Image Credit: NASA/JPL
A new crowd-researched space project is looking to launch an ambitious manned mission to Europa.
Consisting of what many scientists believe to be a vast liquid water ocean surrounded by an icy shell, Jupiter's icy moon Europa is considered to be the single most promising place in our solar system to look for signs of alien life. The problem is however that so far nobody has attempted to send a probe there to find out, but a talented group of space enthusiasts is aiming to change all that.
The people behind "Objective Europa" have not only announced plans to research and launch their own mission to Europa but to also send an actual human crew along for the ride. The team have made no secret of the fact however that whoever volunteers will not be coming back.
"The starting point of Objective Europa is purely theoretical but will move into more advanced phases including prototyping, technology try-outs, and eventually a crewed launch - if we conclude that such a mission is possible," the team wrote on their website.
Consisting of an international group of researchers, scientists, technicians and even former-NASA personnel, the crowd-researched effort is hoping to become the first to both reach and explore Europa.
"The 600 day flight required to reach Europa is manageable with today's technology, and the many challenges of such a mission pose a perfect starting point for new research and innovative thinking," the website states.
Source: Objective Europa | Comments (7)
Tags: Europa