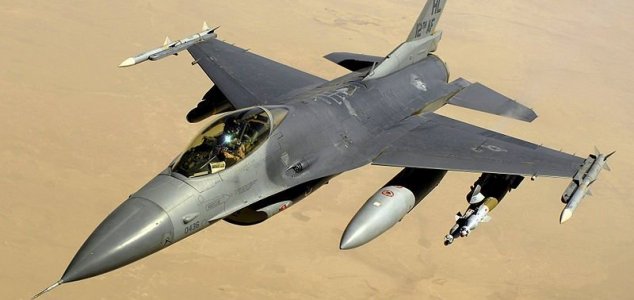 The aircraft was operated by pilots on the ground.

Image Credit: US Air Force
The fighter aircraft was observed flying through the sky last week with a completely empty cockpit.
Flying at a height of 40,000ft and at a speed of 1,119mph, the F-16 managed to cover an impressive distance despite there being no-one on board. The stunt was part of a new initiative by Boeing to breath new life in to retired fighter jets by retrofitting them with the mechanisms needed to fly them by remote control.
The test flight saw two pilots operate the jet from the ground as it flew from a Florida base to the Gulf of Mexico. During the run it performed a number of maneuvers including a barrel roll and a complex combat evasion move.
"It flew great, everything worked great, [it] made a beautiful landing - probably one of the best landings I've ever seen," said chief engineer Paul Cejas.
Boeing are hoping that remote control jets could eventually be used to train pilots by providing them with a live target to shoot at, however the move has also been criticized by some who see the technology as one more step towards a future dominated by automated robotic systems capable of selecting and opening fire on targets without human intervention.
Source: BBC News | Comments (22)
Tags: Drone, F-16