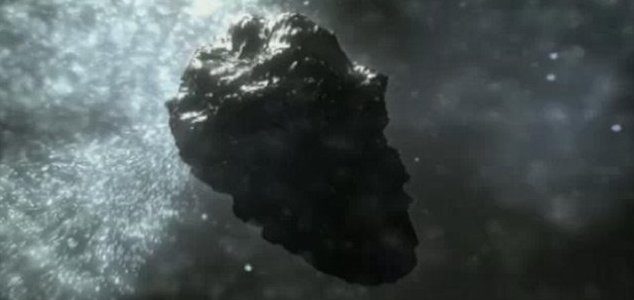 Scientists believe the object could have been part of a comet.

Image Credit: NASA/JPL
A remarkable charred black pebble could be the first large-scale comet fragment ever recovered.
The 30-gram object was discovered in the Egyptian desert near the Libyan border by geologist Aly Barakat in 1996. The area is part of a 6000-square-kilometre region well known for being covered in green glass fragments believed to have been formed by a meteor strike.
Several years on and the black stone has been subjected to a plethora of scientific testing that has helped identify it as something of great significance, a fragment of material that may have come from a comet.
Up until now, scientists have only ever found tiny grains of cometary material in the Earth's atmosphere and in Antarctic ice. If the fragment does turn out to be from a comet then it would be the first large-scale piece of a comet ever discovered. It would also mean that the green glass in the Egyptian desert was formed by a comet explosion, not a meteor.
"We can study material from the outermost solar system for the first time," said study team member Jan Kramers. "This is actually quite exciting."
Source: New Scientist | Comments (7)
Tags: Comet