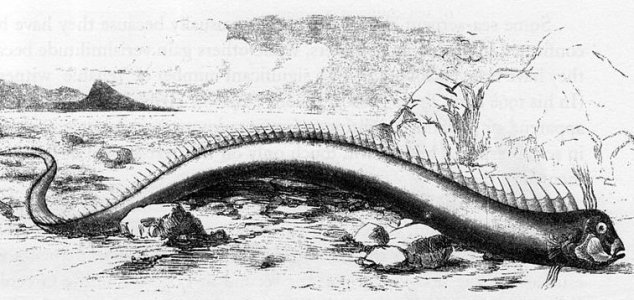 Oarfish have long sparked stories of giant sea serpents.

Image Credit: PD - 1860
Marine instructor Jasmine Santana spotted the massive creature off the coast of California.
Jasmine had been snorkeling off Catalina Island when she came across the corpse of the 18ft oarfish lying on the sea floor. A group of 15 adults were needed to haul the massive carcass up on to the beach where it soon gained the attention of the media.
A spokesman for non-profit educational organization Guided Discoveries has stated that the skeleton of the creature will likely end up being put on display for visitors to see.
Despite their size, oarfish are rarely seen alive and there is still much we don't know about them. The species can grow up to a length of 56ft and is believed to have been responsible for many tales of sea monsters and sea serpents throughout the ages.
A full-size image of the find can be viewed -
here
.
Source: Yahoo! News | Comments (17)
Tags: Oarfish