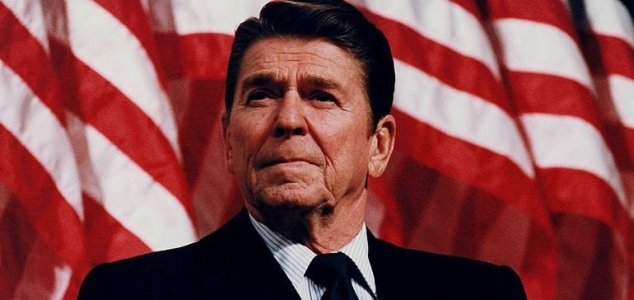 President Ronald Reagan famously saw a UFO.

Image Credit: Michael Evans
Many high profile individuals over the years have spoken out about their belief that we are being visited.
While many of those who subscribe to the idea that Earth is being visited by an intelligent extraterrestrial race would perhaps prefer to keep it to themselves, there are multiple cases of famous people who have made no secret of their interest in the subject.
Several scientists, astronomers and astronauts are among those who believe we are not alone. Professor Stephen Hawking famously warned against making contact on the basis that we could be putting ourselves at risk from a hostile alien species while Dr J Allen Hynek was the director of Project Blue Book, an in-depth study of the UFO phenomenon carried out by the US Air Force in the 1950s and 1960s.
Several US Presidents have also come forward over the years to reveal an interest in UFOs. Richard Nixon once stated "I'm not at liberty to discuss the government's knowledge of extraterrestrial UFO's at this time. I am still personally being briefed on the subject." Both Jimmy Carter and Ronald Reagan claimed to have personally witnessed a UFO.
Other celebrities that have shown an interest in the phenomenon include David Bowie, Sigourney Weaver, Elvis Presley and MUFON member Dan Aykryod who has been a keen proponent of UFO research for years.
Source: IB Times | Comments (32)
Tags: UFO, Extraterrestrial