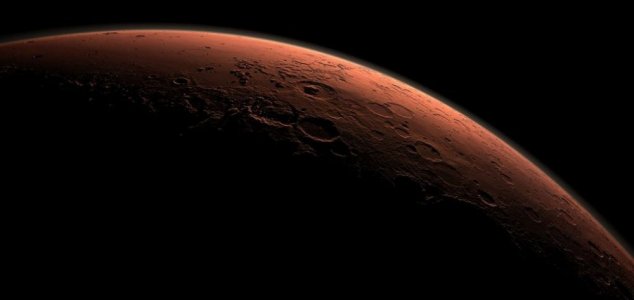 Could the moons of Mars be visited before Mars itself ?

Image Credit: NASA/JPL-Caltech
A NASA sponsored mission concept aims to send humans to explore Phobos within the next 11 years.
The mission plan was put together by students at the International Space University and details the complete process of sending humans on a trip to the Martian moon of Phobos, a small body with a radius 11.1km across.
Known as the Mars-X mission, the endeavor would begin with technology development between 2018 and 2022 including the sending of satellites and rovers to Mars for later use by the astronauts.
During the years 2023 and 2024 the main spacecraft would be constructed in low-Earth orbit in preparation for a late 2024 launch. It would then take 8 months to reach Phobos after which the astronauts would spend 495 days exploring and studying the moon before embarking on a 5-month return trip.
"It paves the way to Mars. It will be the initial step towards the landing mission on the Martian surface, but without the extra risk involved in order to land directly to Mars," said ICU's Piotr Murzionak.
Source: Phys.org | Comments (8)
Tags: Mars, Phobos