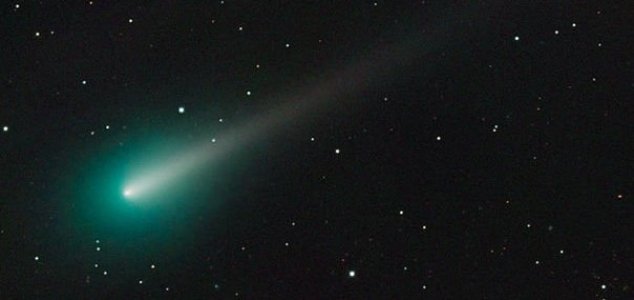 Image taken of comet Ison back in October.

Image Credit: Adam Block / Mount Lemmon SkyCenter
The 'comet of the century' didn't survive its close encounter with the sun and appears to have broken up.
While it was always a possibility that the solar radiation and gravitational forces of the sun would prove too much for the comet to endure, astronomers are nonetheless disappointed that things didn't go quite as hoped. All indications point to the likelihood that Ison failed to survive its close encounter with the sun and has instead broken up in to pieces.
Not all is necessarily lost however as there have since been signs that a piece of the comet may have survived. A single glowing chunk of Ison has been picked up by observatories and there is a chance that its tail could grow back. Due to the unpredictable nature of the comet however it is too early to tell exactly what will happen.
Even in the worst case scenario there is still a silver lining for scientists though, if Ison has indeed broken up then astronomers should still be able to benefit from having the rare opportunity to observe the comet's interior.
Source: Sky News | Comments (59)
Tags: Ison, Comet