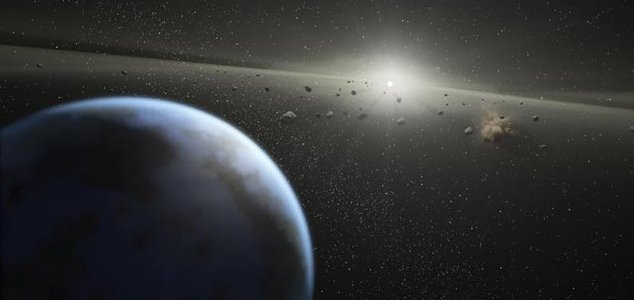 The planets are around 1,000 light years away.

Image Credit: NASA
The Hubble Space Telescope has picked up signs of water in the atmospheres of several distant worlds.
Two teams of planetary scientists made the discoveries while contributing to a census of exoplanet atmospheres. Signs of water were picked up in the atmospheres of five separate planets, each of which being 'hot Jupiters', worlds that orbit so close to their parent star that the surface temperature would be far too hot to support life.
"To actually detect the atmosphere of an exoplanet is extraordinarily difficult," said census leader L. Drake Deming. "But we were able to pull out a very clear signal, and it is water." The process of detection involves observing the planets when they move in front of their parent star and then analyzing the light spectrum through spectroscopy.
"This work really opens the door for comparing how much water is present in atmospheres on different kinds of exoplanets, for example hotter versus cooler ones," said NASA's Avi Mandell.
Source: Wired | Comments (10)
Tags: Extrasolar Planet