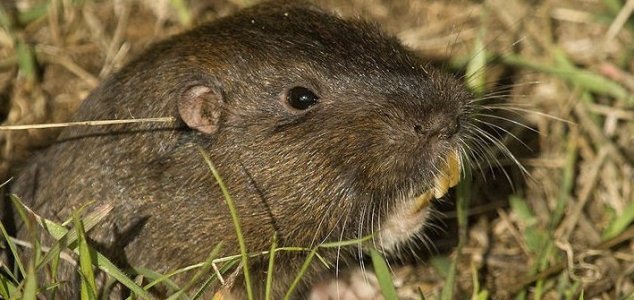 Pocket gophers are believed to be the culprits.

Image Credit: CC BY-SA 2.0 Chuck Abbe
Researchers believe that pocket gophers are responsible for creating the mysterious Mima mounds.
Originally thought to be Native American burial grounds by early explorers, Mima mounds are strange bulges that can be found spread across whole prairies and date back up to several centuries. Over the years the origins of these mounds has remained something of a mystery, with suggested explanations ranging from earthquakes to extraterrestrial visitors.
One explanation in particular however has remained tantalizingly persuasive, the idea that the mounds are created by tiny burrowing rodents called pocket gophers. But with the size of some mounds reaching 8ft, researchers were never able to fully explain how such small animals could create something so big.
Thanks to a new computer model however the answer appears to have finally been found. The key lies in the fact that the mounds are produced not all at once but extremely slowly over the course of several hundred years. Each successive generation of gopher contributes a tiny bit more to the size of a mound.
"What's really cool about this is scaled by body size, these are the largest structures built by any mammal not including humans," said study author Manny Gabet. "In terms of effort, it would be like a single person building the pyramids."
Source: Live Science | Comments (4)
Tags: Mima mounds, Gophers