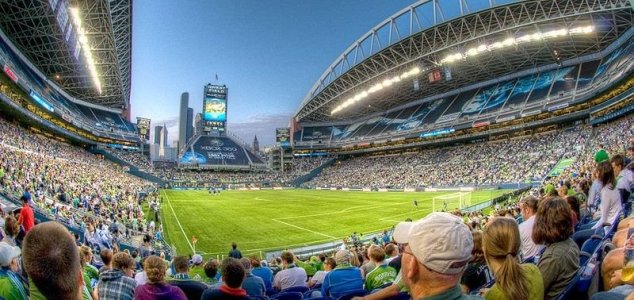 Fans had been cheering for their home team.

Image Credit: CC BY-SA 2.0 ArtBrom
A crowd of fans at a recent football game got so excited that their cheers registered as an earthquake.
Spectators supporting their home team during a game in Seattle on Monday managed to jump up and down with such gusto after a touchdown that their thunderous celebrations registered as an earthquake between a magnitude of 1 and 2 on the Richter scale.
The Seattle Seahawks had been playing the New Orleans Saints during the game which saw the Seahawks achieve a home victory.
John Vidale of the Pacific Northwest Seismic Network stated that the ecstatic onlookers had generated five separate seismic events during the match.
The stadium at which the game took place, CenturyLink Field, had scooped a Guinness World Record for noise only a few months prior.
Source: BBC News | Comments (21)
Tags: Football, Earthquake