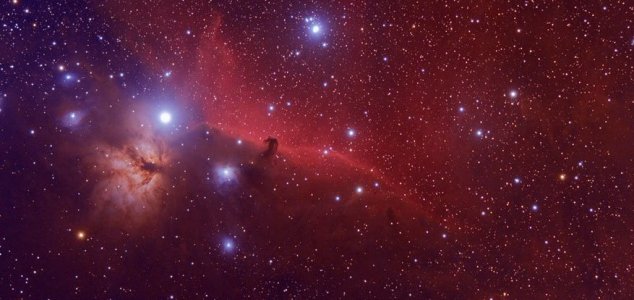 How long does the universe have ?

Image Credit: NASA / Victor Bertol
Scientists have highlighted the possibility that the universe may one day collapse in on itself.
Despite the fact that the universe appears to be expanding, some scientists believe that there is a very real chance that the cosmos may one day begin collapsing - a process that could see all matter in the universe condensing in to a tiny, super-hot and super-heavy ball.
The concept is known as
phase transition
and is based on what would happen if the value of the Higgs-field associated with the recently discovered Higgs Boson particle becomes different to that of the rest of the universe, prompting an uncontrollable chain reaction in which all elementary particles would become extremely heavy.
"Yes, the universe will probably collapse, and a collapse is even more likely than the old calculations predicted," said Jens Frederik Colding Krog who co-authored an article on the subject. "Maybe a collapse is starting right now right here. Or maybe it will start far away from here in a billion years. We do not know."
It's not all bad news however as, according to Krog, if scientists happen to come across other undiscovered particles in the universe that invalidate the whole idea of
phase transition
then the likelihood of a total collapse becomes practically negligible.
Source: Red Orbit | Comments (28)
Tags: Universe, Higgs