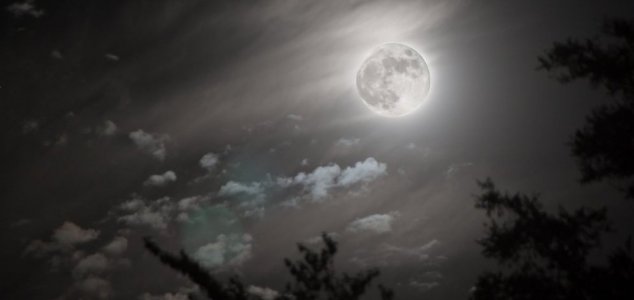 Some say that the moon is not what it appears to be.

Image Credit: CC BY-2.0 Jason Bache
Alternative theories about the nature and origins of the moon have been circulating for decades.
There are still many mysteries surrounding our lunar neighbor, not least of which being the exact mechanism through which it came in to being. While most scientists favor conventional formation theories, there are a few people who believe that the moon is not quite what it seems.
One of the most controversial discoveries came during the Apollo 12 mission when NASA conducted an experiment that involved impacting an object on the surface and then measuring the resulting seismic waves.
Oddly, the vibrations seemed to continue for up to an hour, a fact that was later interpreted by some as evidence that the moon was actually a hollow sphere. The 'hollow moon' idea suggests that the moon was either constructed by an advanced human civilization that existed long ago or that it was built by extraterrestrials, however there is little evidence to support either theory.
Scientists concluded that the unusual seismic readings could be put down to the lack of moisture in the moon's rocks while astronomer Suniti Karunatillake also pointed out that if the moon was indeed hollow then it would possess insufficient mass to produce the gravitational pull that we see today.
Other so-called 'artificial moon' anomalies include observations of convex as oppose to concave craters ( believed to be formed by magma ), the fact that the moon stabilizes the Earth's wobble and the fact that the moon's size and the sun's distance are just right to produce a perfect total solar eclipse.
Source: The Epoch Times | Comments (51)
Tags: Moon, Transient Lunar Phenomena