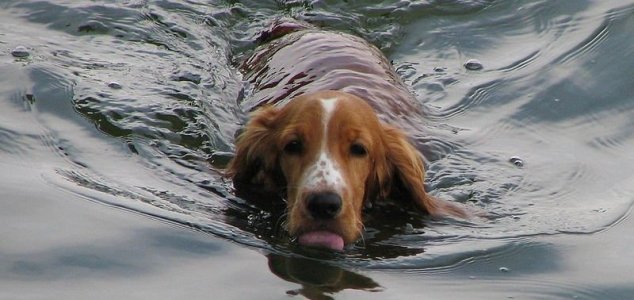 Ever wanted to know what your dog is thinking ?

Image Credit: CC BY-SA 3.0 Bogdan Giusca
The remarkable gadget known as 'No More Woof' can translate a dog's thoughts in to plain English.
Developed in Sweden, the device can pick up the EEG signals from a dog's brain by placing it on the animal's head. Special software then analyses the signals and translates them in to an English language version of what the dog is thinking.
Built by the Nordic Society for Invention and Discovery, the device is not able to provide a comprehensive interpretation of a dog's thoughts but instead aims to pick up what the dog is thinking about in more generic, simple terms such as "I am tired" or "I am hungry."
It isn't clear how accurate the device will be, especially given that it was developed on a shoestring budget and is considered a work in progress, but for those who are curious to give it a go the 'No More Woof' device will be available to purchase from April this year for $600.
Source: Russia Today | Comments (26)
Tags: Dog