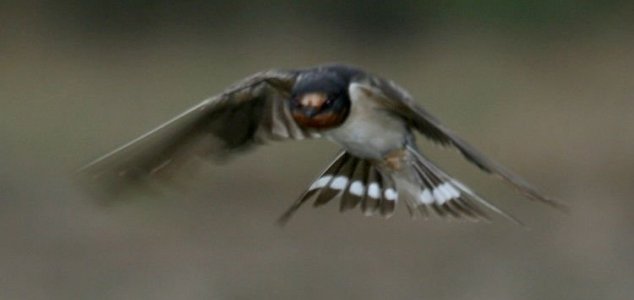 The fish managed to catch a passing swallow.

Image Credit: CC BY-SA 2.0 Lip Kee
Remarkable footage has captured the moment a fish jumped out of the water to catch a passing bird.
While the sight of a bird swooping down to catch a fish might not raise too many eyebrows, a research team filming an African lake recently caught on camera the peculiar spectacle of a Tigerfish leaping out of the water to catch a low-flying bird.
"The whole action of jumping and catching the swallow in flight happens so incredibly quickly that after we first saw it, it took all of us a while to really fully comprehend what we had just seen," said Nico Smit of the North-West University in Potchefstroom, South Africa.
The film will go down in the history books as the first time a freshwater fish has been recorded jumping out of the water to catch a bird in flight.
Source: Nature.com | Comments (12)
Tags: Tigerfish