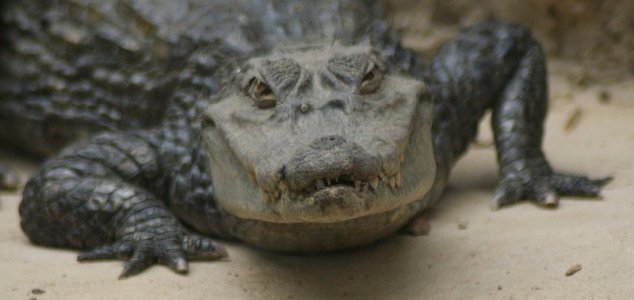 Crocodiles appear to be good climbers.

Image Credit: CC BY 2.0 Spencer Wright
Researchers have discovered that crocodiles and alligators are remarkably adept at climbing up trees.
The next time you find yourself being pursued by one of these carnivorous reptiles and decide to attempt an escape by climbing up a tree you might want to reconsider.
Despite possessing none of the anatomic adaptations typical of animals that grip tree trunks and hold on to branches, crocodiles have been sighted on numerous occasions at the tops of trees up to 32ft off the ground.
The discovery was made thanks to the efforts of a team of scientists who conducted an investigation to determine how common it was to find these animals climbing trees. Everywhere they looked, from the Florida Everglades to the wilds of Australia, they observed crocodiles perched high up in the branches.
Smaller and younger specimens seem to be more adept at climbing than larger animals, but even the adults are more than capable. In Africa along the river Nile the team found that crocodiles were just as common in trees as some of the native bird species.
The researchers believe that this behavior is likely to benefit the animals by helping them to regulate their body temperature while providing a wider view of their surrounding environment.
Source: Wired | Comments (28)
Similar stories based on this topic:
Tags: Crocodile