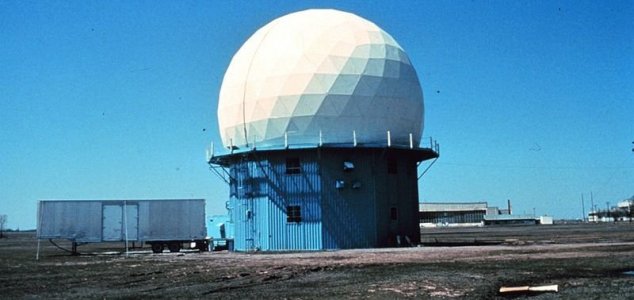 The strange radar hit had weather experts baffled.

Image Credit: NOAA
The strange snake-like trace was picked up by an Australian weather beareau radar last Wednesday.
While the radar can sometimes pick up unusual patterns, the image of a perfect s-shape on Wednesday's image soon had experts scratching their heads. The hit had been picked up around 30km to the west of Australia's Rottnest Island.
As soon as the image appeared online Twitter users wasted no time in speculating what the mysterious object could be. Some suggested that it was a UFO while others likened it to a sea monster, earning it the honorary title of "The Rottnest Monster".
Now a Department of Defence spokesman has come forward to set the record straight by revealing that the strange s-shape was nothing more than a military training exercise.
"The environmental conditions over the West Australian coast at the time of the activity provided a unique opportunity for this routine activity to be visible on the weather radar display," he said.
Source: ABC.net.au | Comments (13)
Tags: Australia