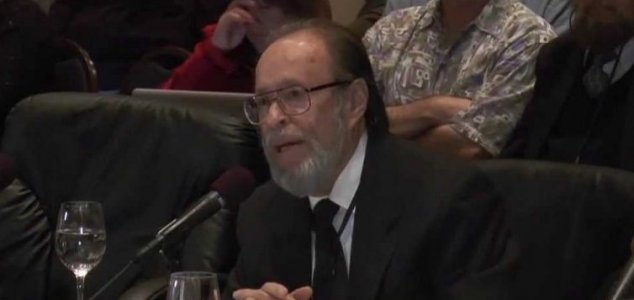 Dr. Roger Leir.

Image Credit: YouTube / Citizens Hearing on Disclosure
The researcher and author was best known for his work investigating alleged extraterrestrial implants.
A well known figure in the UFO community, Leir's work gained worldwide attention thanks to his investigations in to the phenomenon of alien implants and his alleged removal of several such objects from the bodies of abductees.
These 'devices' appeared to exhibit anomalous isotropic ratios and chemical compositions comparable to those found in meteorite samples, leading Leir to conclude that they may be extraterrestrial in origin. Several prestigious laboratories have examined these objects over the years however the results remain both controversial and inconclusive.
In addition to his research, Leir has also been a speaker at multiple international conferences and symposiums and has appeared on numerous television and radio shows to discuss his work.
Described as a great family man with a passion and devotion to his field, Leir will be forever remembered as one of the world's most dedicated and controversial UFO researchers.
Source: Examiner | Comments (40)
Tags: Roger Leir