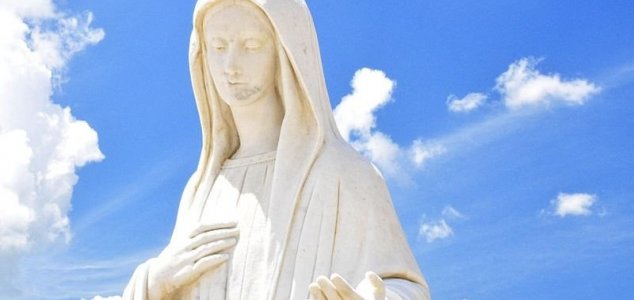 Miracles have been associated with statues of the Virgin Mary for years.

Image Credit: CC BY-SA 2.0 gnuckx
A luminescent statue of the Virgin Mary has been attracting huge crowds of people on a daily basis.
The normally quiet town of Jalhay became a sudden tourist destination after the otherwise unremarkable statue started to glow back in January. As word got around people started to turn up in their droves, prompting the owners, a retired couple, to set up a special pavilion so that visitors could get the chance to see it for themselves.
The attraction gained so much attention in fact that local police were forced to post guards outside the building when more than 500 people turned up to see the statue in the space of a single day.
"It's certain that something is going on but I can't tell you whether there is a natural or a miraculous explanation," said Father Leo Palm.
Source: The Mirror | Comments (34)
Tags: Virgin Mary, Statue